---
2017 Suntracker Pontoon Boat
Friday-Sunday 4-hour minimum: $400
Additional Hours: $50/hour
2-hour rentals available Monday-Thursday on Lake Maitland, $300 for 2-hour rentals, $50 for each additional hour
For peak performance and safe operation this boat is suitable for 6-8 passengers, or 1,220 lbs of passenger weight.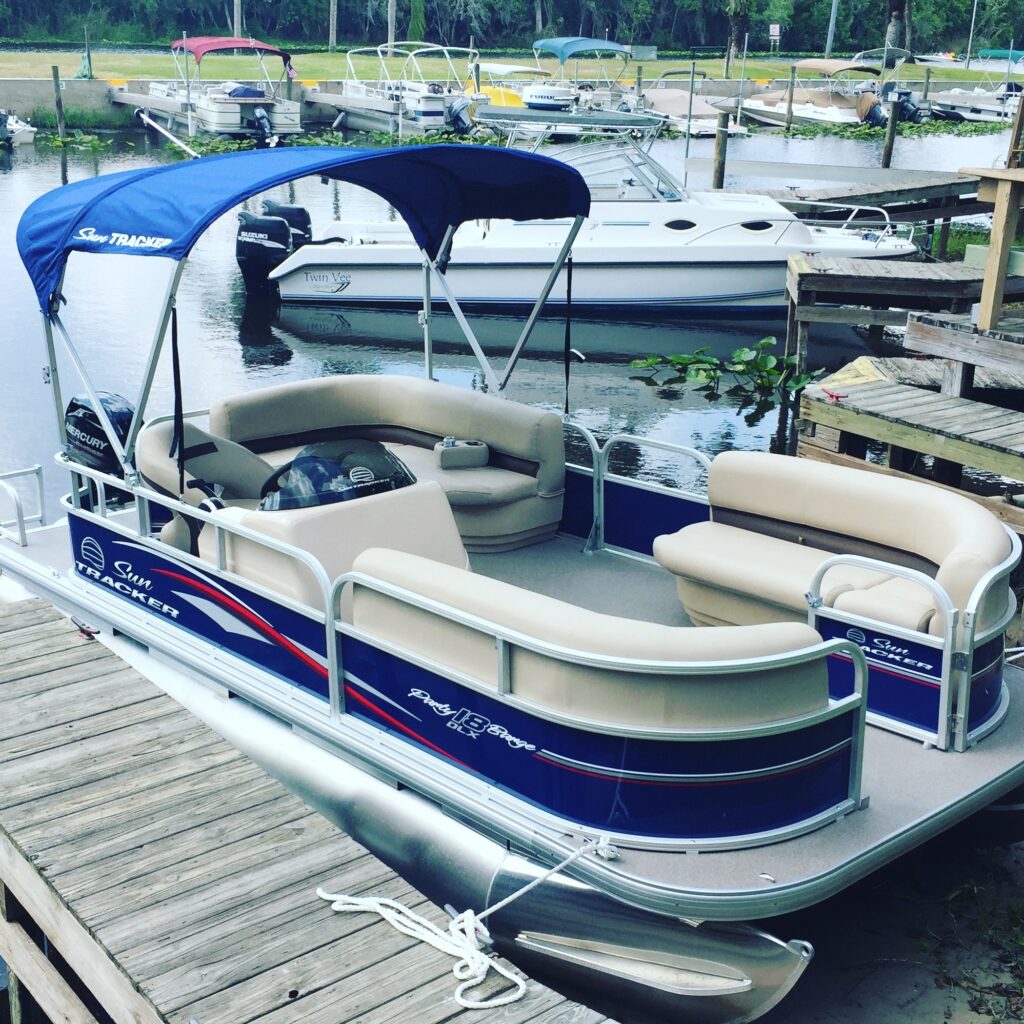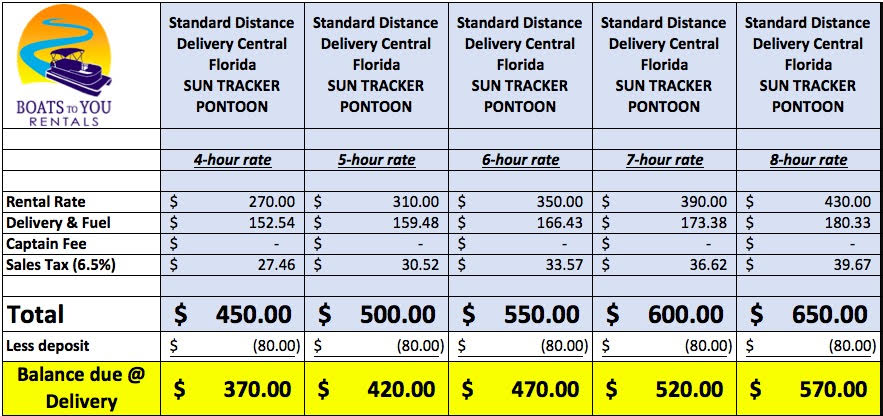 ---
4-hour minimum: $500
Additional Hours: $50/hour
For peak performance and safe operation this boat is suitable for 6-9 passengers, or 1,650 lbs of passenger weight.
Tubing and skiing is available on this boat, but exceeding 6 passengers is discouraged for best performance.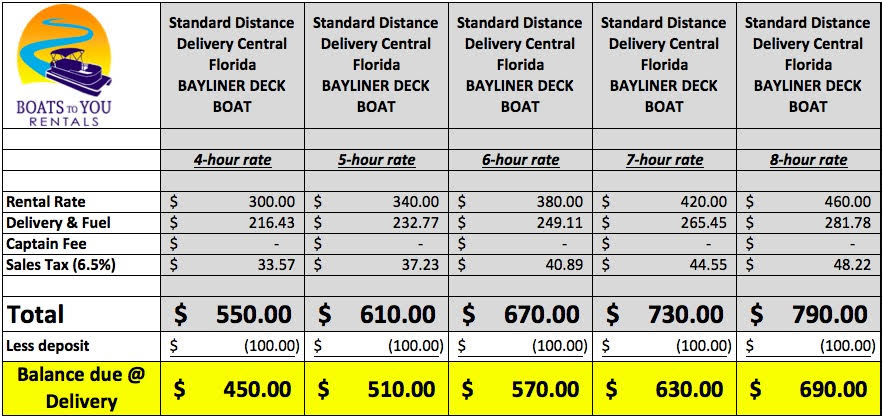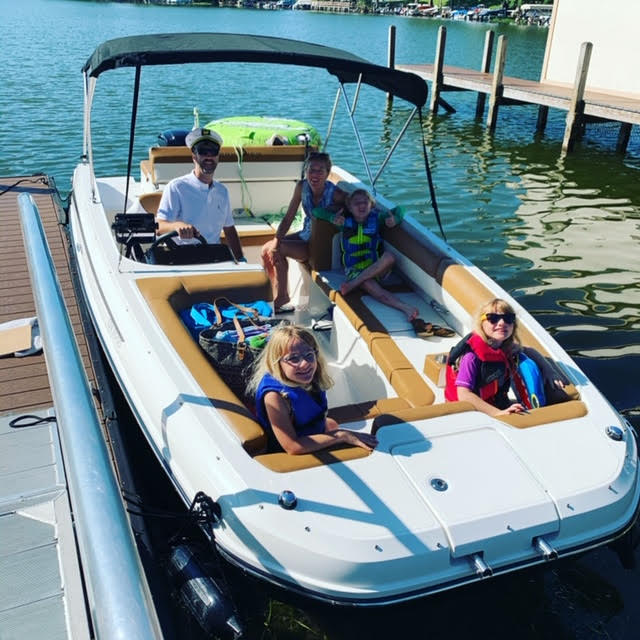 ---
Weeknight (Monday – Thursday) Sunset & After Dark Cruise Specials With Captain Included
Need a quick get-away to relax and reconnect? These options include 2 hours of cruise time with included captain service. Special offer between 5:00 pm and 9:00 pm (Monday-Thursday) on the Conway Chain of Lakes; cruising on the Suntracker Pontoon boat, which can accommodate up to 8 passengers. BYOB and snacks.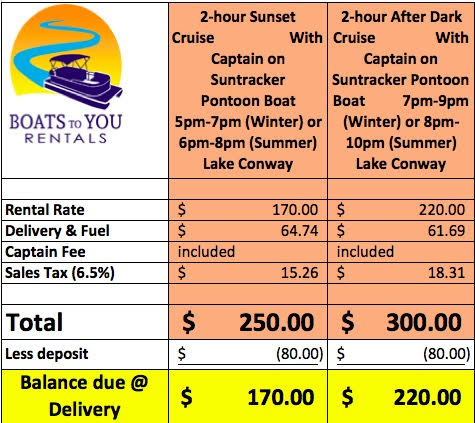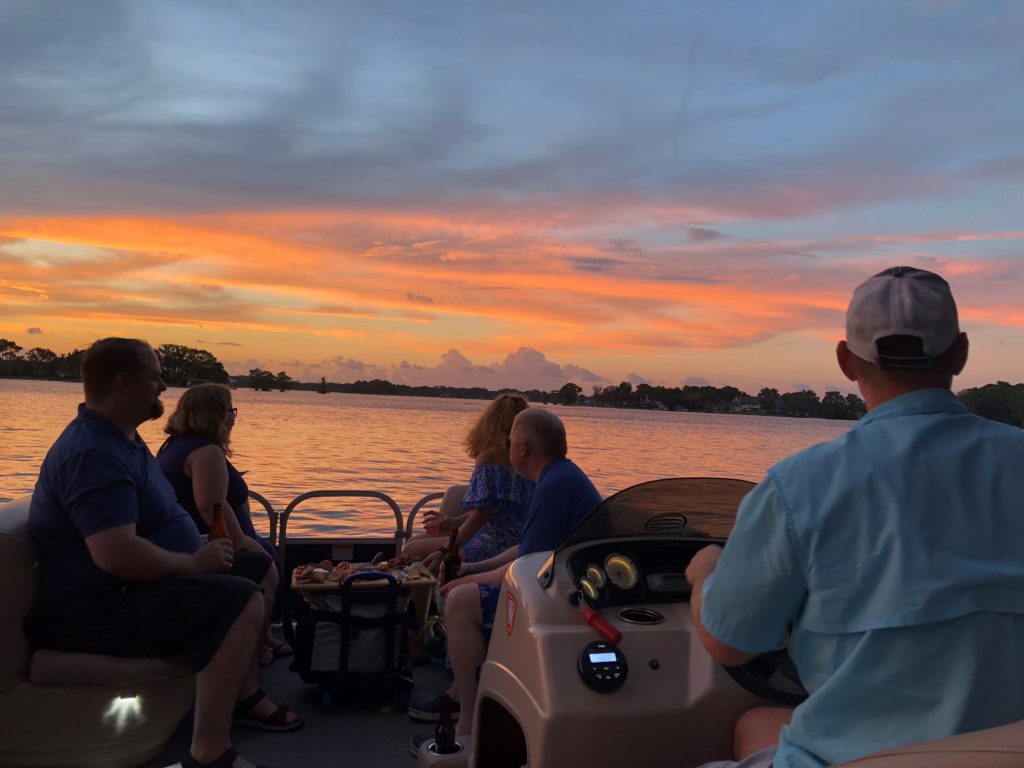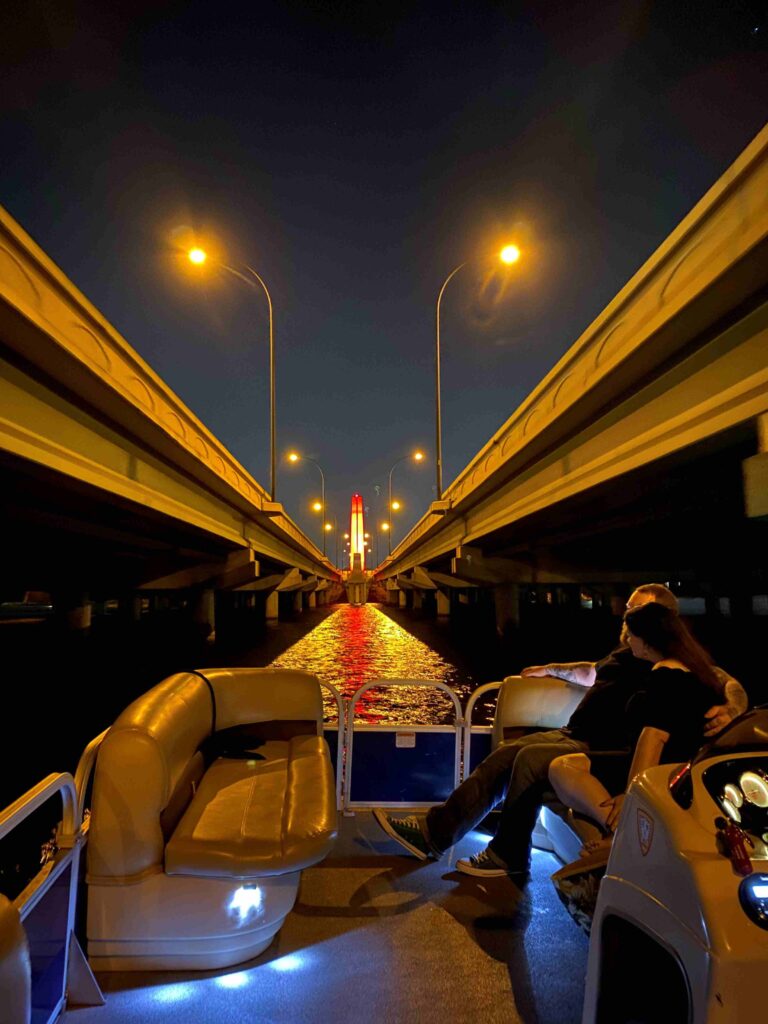 ---
---
---
Lakes Serviced at the Standard rates:
Butler Chain of Lakes (Private Ramp access only)
Conway Chain of Lakes (Captain on board Only or Private Ramp access for rental)
Lake Underhill (4355 Lake Underhill Rd, Orlando, FL 32803)
Winter Park/Maitland (900 S. Orlando Ave Maitland, FL 32751)
Johns Lake (13620 Lake Blvd, Winter Garden, FL 34787)
West Lake Toho (Big Toho Marina, 69 Lakeview Drive, Kissimmee, FL) or East Lake Toho near Crabby Bills Restaurant
Lake Monroe/St. Johns River (Lake Monroe Park, 975 S Charles Richard Beall Blvd, Debary, FL)
Clermont Chain of Lakes – Lake Minneola (140 East Ave, Clermont, FL 34711)
Lake Pickett (Private Ramp access only)
Many other private access lakes in the Central Florida Area…Call us to chat about the options!
Delivery available to other Central Florida lakes not listed. Call for rates and reservations.
---
Multi-Day and Weekly Discounted Rates
Staying in Central Florida at an Air B&B, or other lake house? Whether it's for a weekend or a week, if you have a safe place to store the boat on the water, you can enjoy full access to your boat for the length of your trip. Multi-day and weekly rentals include delivery and pickup and 1 full tank of fuel. Contact Captain Mike at 321-422-2164 for arrangements and availability. *Additional delivery fees may apply for lakes not in our local delivery range.
Multi-day rates for 2017 Suntracker Pontoon Boat:

Multi-day rates for 2019 Bayliner Deck Boat:

---
Luxury Services
Let us take care of driving and snacks so that you can really relax.
Captain Service $25 per hour
Let Captain Mike operate the boat for you. You can also add Captain services to a rental to get a boating lesson if you have little experience on the water or want to test out a new boat.
**This is an excellent option if you plan to tube or ski and have little boating experience**
Food and Beverage Service $50
We'll stock your cooler with drinks and snacks. You let us know your preferences, and it will all be there waiting for you the minute you climb on the boat. ($50 service fee plus the cost of your chosen food and beverages)