It seems to be more of an adventure when you have a destination during a day out boating. One fun activity to break up the day is to stop for lunch or a snack at a waterfront restaurant. When trying out a new restaurant, it is helpful to consider which boat launch is most convenient to your destination and the amount of parking available both for your truck/trailer at the boat ramp and dock space when you arrive at your destination. For instance, on the St. Johns River, you will need to factor in idle speed zones when calculating the time needed to reach your destination and return back to the boat ramp. Most waterfront restaurants offer free docking as long as you are a patron.
Hopefully this list will guide you through your decision the next time you set out on your next boating adventure.
Clermont Chain of Lakes
Suggested boat ramp: Clermont City Boat Ramp, 140 East Ave, Clermont FL, 34711. This newly constructed boat ramp is adjacent to Waterfront Park on Lake Minneola. It has approximately 80 truck/trailer parking spots and a bathroom facility. The cost to park is $5.00 or you can purchase an annual pass.
Lilly's on the Lake 846 West Osceola St., Clermont Fl 34711. https://www.lillysonthelake.com/. This family friendly restaurant is located minutes from the boat ramp on Lake Minneola. It does not have dock parking but you can beach your boat right in front of the restaurant. Approximately 10 boats fit right in front of the entrance. Great outdoor seating with live music.

Check their updated hours before planning your trip. They have had recent changes to the hours of operation.
Lake Minneola Tiki Bar and Grill 508 South Main, Minneola, FL 34715 https://www.lakeminneolainn.com/the-tiki-bar-grill.html Another great option on Lake Minneola, this bar and restaurant offers plenty of outdoor seating, live music, and great food. There is limited dock space available for securing your boat while you dine so plan to arrive early on weekends and holidays. If you love the feel, you do not have to leave because you can stay the night at the attached Lake Minneola Inn.
St. Johns River….Sanford/Debary
Suggested Boat Ramp: Lake Monroe Park Boat ramp located at 975 S Charles Richard Beall Blvd., Debary, FL 32713. This public boat ramp is located on the north end of Lake Monroe right off I-4. It has approximately 45 truck/trailer spots and plenty of restrooms. The cost is $2 to launch your boat. This particular site also has campsites and access to hiking and biking trails.
Swamp House Riverfront Grill 488 W. Highbanks Road, Debary, FL 32713 https://www.swamphousegrill.com/ One of my personal favorites. This fun restaurant is about 40 minutes boating north from Lake Monroe Park up the St. Johns River. With all the lakes in Central Florida, it is nice to actually navigate up and down a river as a change of pace. They have approximately 12 boat slips for "boat up" customers and on busy days even have an attendant to help you dock. With a very "old Florida" feel, you can expect cold beer, live music, and great food (including gator tail!). Travel another 45 minutes through manatee zones and you will reach Blue Springs State Park. A great place to see the manatees in the winter months. https://www.floridastateparks.org/parks-and-trails/blue-spring-state-park
Gators Riverside Grille 4255 Peninsula Point, Sanford, FL 32771 https://gatorsriversidegrille.com/ Just south of Lake Monroe before you reach Lake Jesup you can find this 'dive bar" with awesome live music and a fun atmosphere. Boat parking is limited to 2 spots on a small dock and 2 small beach areas. For a second boat ramp option that is closer, Monroe Harbor Marina is closer to this restaurant and has plenty of parking for your truck and trailer.
Oasis on the River at Boat Tree Marina 4370 Carraway Pl. Sanford, FL 32771 https://oasissanford.com/     Reopening after renovations in February of 2023. Located a few minutes from Lake Monroe Park boat ramp, this bar/restaurant uniquely has a pool by the outside bars for kids and adults to enjoy. They have good food as well as live music and DJ's on the weekends.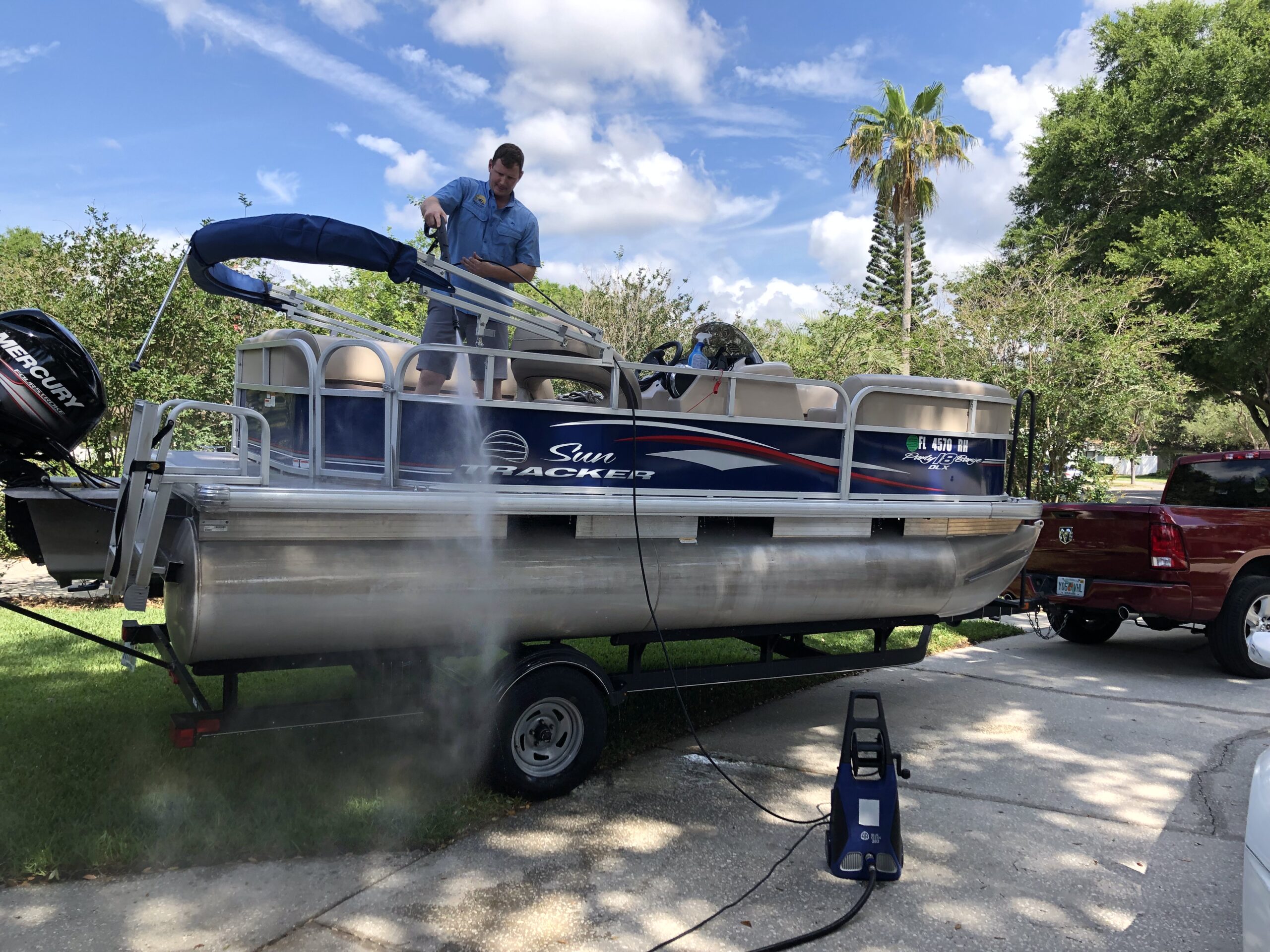 Many people find themselves wondering what to expect when they decide to take the plunge into boat ownership. Initially, the financial impact can vary greatly depending on if you decide to purchase a brand-new boat or a (potentially) less expensive used boat. With either option, the undoubted truth is that your cost of that boat has just begun after you write the first check.
Before handing over a suitcase of cash for your dream boat there are a few things to consider. First, will you be trailering your boat? If the answer is yes, you should know beforehand if your current vehicle can tow the size boat you plan to purchase. If you happen to own a Toyota Camry for instance, you first need to purchase a new SUV or pickup truck. Once you are set up with an adequate vehicle, you can worry about learning how to drive around town and at boat ramps with a trailer after you buy the boat. Secondly, where will you be storing your boat? On the trailer at your house? In the water at a marina or at a dry storage facility? Consider all these factors in advance in hopes of avoiding any budget issues or simply upsetting your neighbors when you stage a boat in the front yard.
Now that you know which vessel best fits your needs, have the right vehicle to trailer your new boat and have a storage plan, you are ready to purchase but what do you need to do next? Before leaving the boat dealership, you are going to want to have an insurance policy in place protecting your new asset in addition to registering the boat with the state and any other required municipalities. Once those boxes are checked you can head to your nearest marine store to purchase all the basic safety equipment that are required on all vessels. These items include, life jackets, fire extinguishers, whistle, flares, etc. Depending on the type and size of boat you purchase, these requirements vary greatly.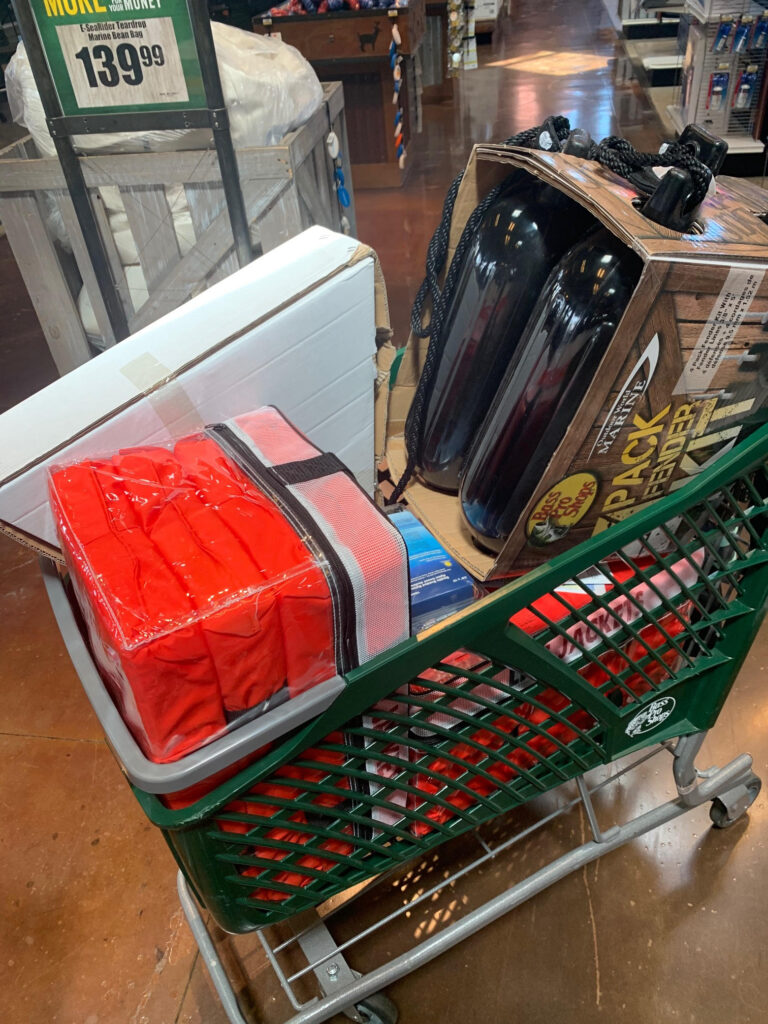 Next point of consideration is maintenance. Cleaning the interior of your boat or spending more money on dry storage to prevent the need for cleaning is arguably the least important. Boat engines should be serviced before there is an issue, so you do not find yourself stranded offshore or on a large lake somewhere. Paying a qualified mechanic regularly and preemptively can save you countless lost days on the water. Remember, when a boat engine is rarely used or goes months without running, you will undoubtedly experience more maintenance costs due to fixing issues. Lastly, if you find yourself trailering your boat often, maintaining your trailer is important so you do not spend your Saturday stranded on the side of a busy highway. Grease your bearings, have a spare, and always have working trailer lights.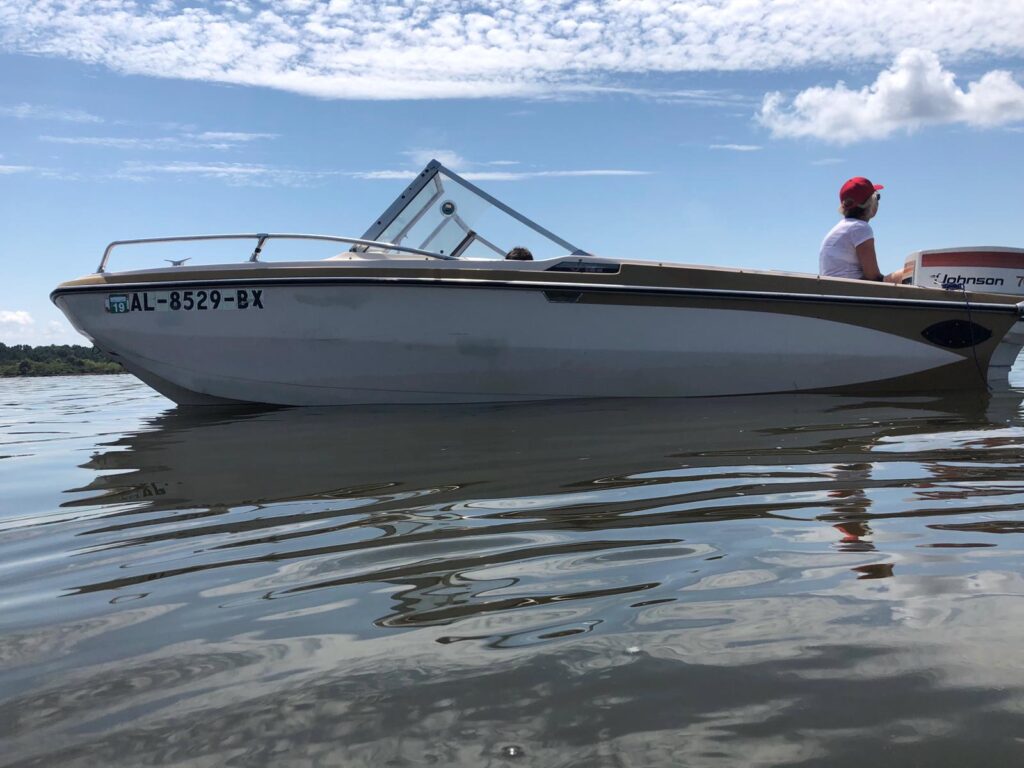 At this point, if you are thinking that you want to avoid the time and money that is required of boat ownership, then renting a boat might be a more cost-effective alternative. Not only do you spare yourself the initial coast of buying a boat when you rent but you also no longer need a new vehicle, insurance, storage, and the need to pay a mechanic to service your boat. By renting through Boats to You Rentals, "you make the memories and we take care of the rest."
Happy Boating!
Captain Mike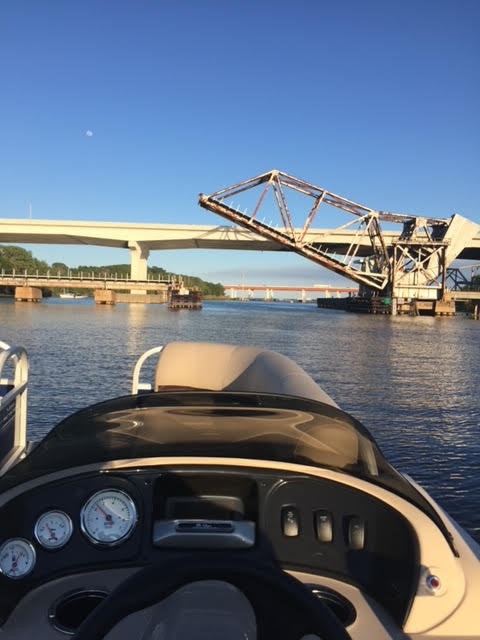 Central Florida is filled with awesome lakes and rivers for all your boating adventures. Some lakes are private but many have public access that allow you to launch your boat any day of the week. Keep in mind, some bodies of water and boat ramps have different rules about boat rental companies launching boats for delivery. In a situation where a public ramp is unavailable we can utilize a private ramp as a substitute if access is available.
Butler Chain of Lakes – Windermere
Located in Southwest Orlando the Butler Chain of Lakes is made up of 13 lakes of varying sizes. This lake is famous for clean water, celebrity waterfront homes, and Bird Island where many boaters congregate and hang out in knee deep water. Public boat launch locations are found at R.D. Keene Park and Lake Down.
Winter Park Chain of Lakes – Winter Park/Maitland
The Winter Park Chain of Lakes is a chain of six lakes with the main lakes being Lake Maitland, Lake Osceola, and Lake Virginia. Unique to this body of water is a small island called Dog Island that many locals beach their boats and hang out. There are also beautiful homes along the shore to cruise by. Public launch access can be found at Fort Maitland Park on Lake Maitland and Dinky Dock on Lake Virginia.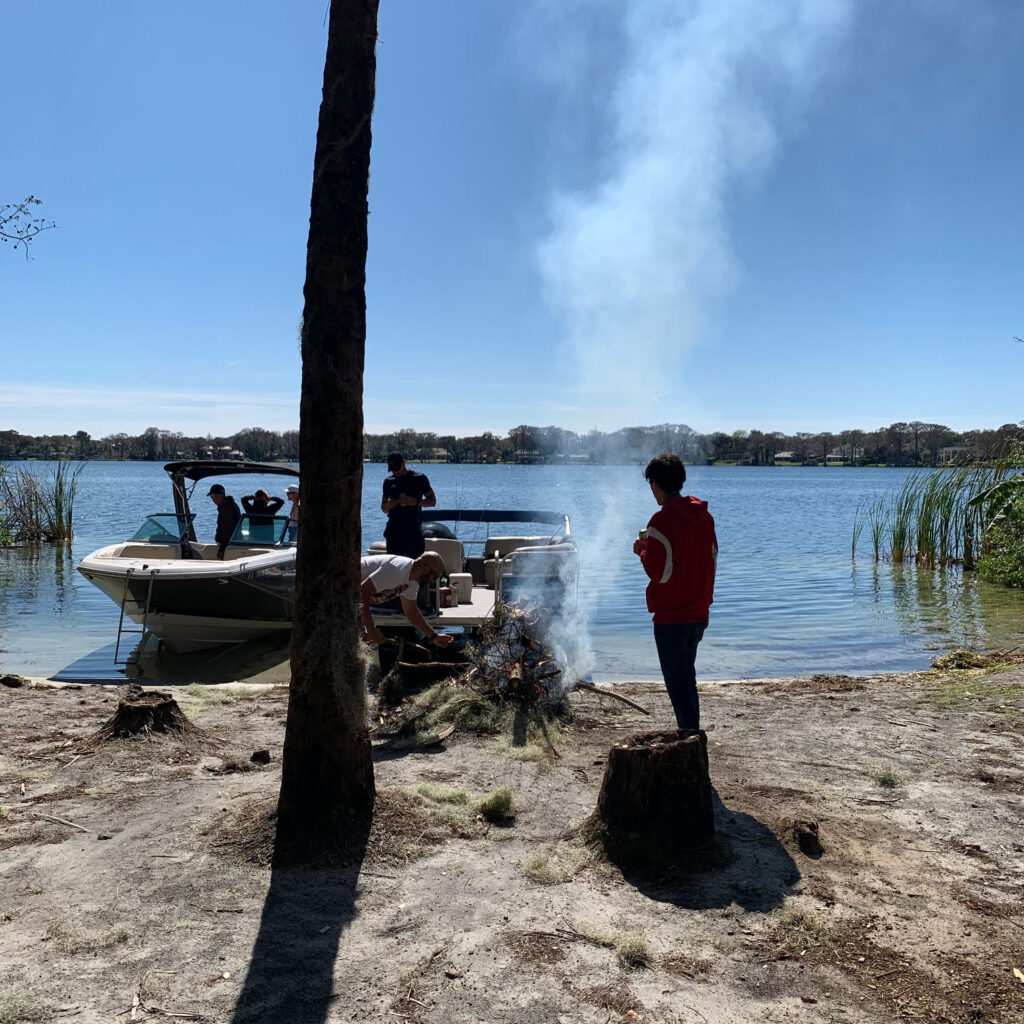 Conway Chain of Lakes – Near Orlando Airport
At nearly 2,000 acres this chain is made up of 4 connected lakes. It has remarkably clean water, great fishing, and ideal for water sports. This body of water also has a popular boater hang out at the "sand bar" located on the largest lake on the chain. Public launch access is found at the Randolph, Fern Creek, and Belle Isle city ramps.
Clermont Chain of Lakes – East Orlando
This chain is made up of 3 main lakes named Louisa, Minnehaha, and Minneola. An awesome new boat ramp is located at 140 East Ave in Clermont. It has plenty of parking and restrooms. It is adjacent to the Waterfront Park. This chain is unique in that it has 2 waterfront restaurants you can pull up to in your boat. The "Tiki Bar" and "Lilly's on the Lake" are located on Lake Minneola.
West Lake Tohopekaliga (Toho) – Kissimmee
Lake Toho is one of the largest bodies of water in Central Florida and spans over 22,000 acres. It is connected to East Lake Toho by the St. Cloud Canal. It is very popular for bass fishing and wildlife spotting. It even hosts a professional bass tournament every year. It's primary boat launch is located at Big Toho Marina. This lake is not ideal for water sports.
St. Johns River – Sanford area
The St. Johns river is one of the few rivers in the world that flows north and the largest in Florida. It is a unique boating experience and really gives you a sense of the nature that surrounds you while you are navigating. When launching from Lake Monroe Park in Debary, you are quick boat ride to Swamp House Grill and Blue Springs State Park to view the manatees in the winter.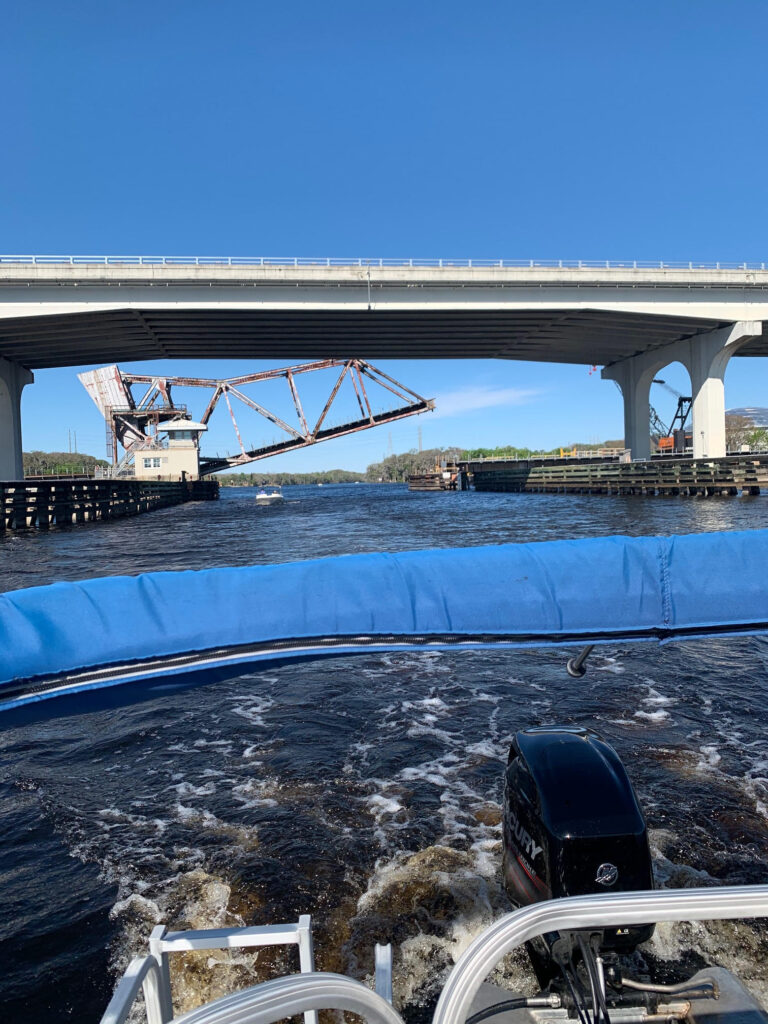 Other notable bodies of water are the Harris Chain of Lakes near Leesburg, Fl. Lake Fairview, Lake Underhill, Lake Orienta, and Lake Hart are located in Central Orlando.
Happy Boating,
Captain, Mike